Advent
We are now well into the Advent and the Holiday Season. I wanted to share a few pictures from the past few weeks.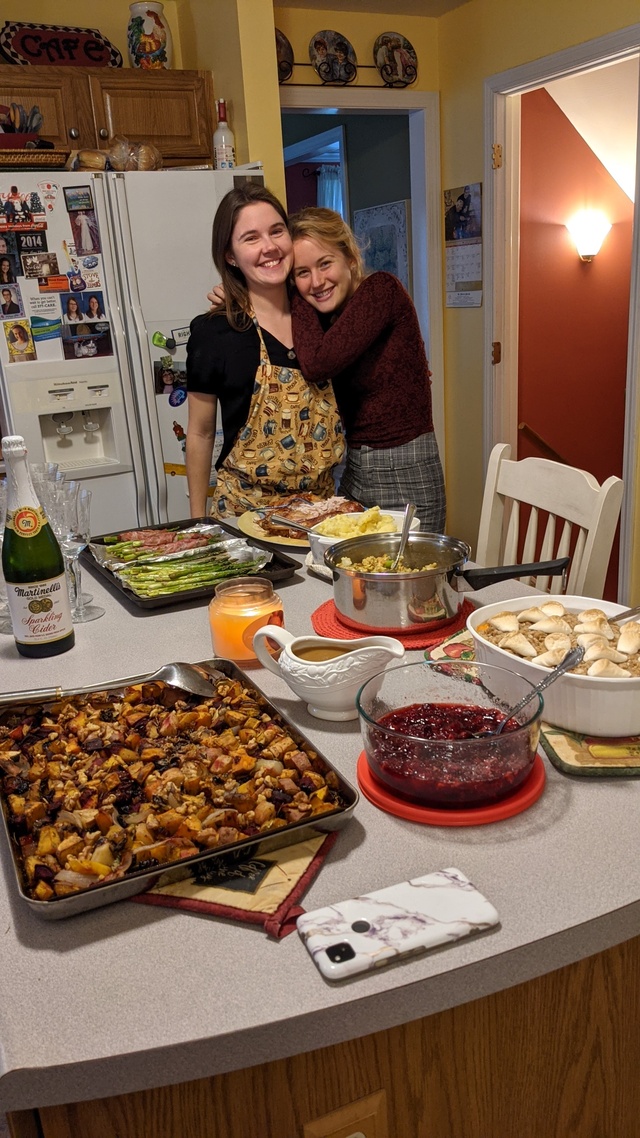 Claire and Abby after Thanksgiving Dinner Prep (26 Nov 2020)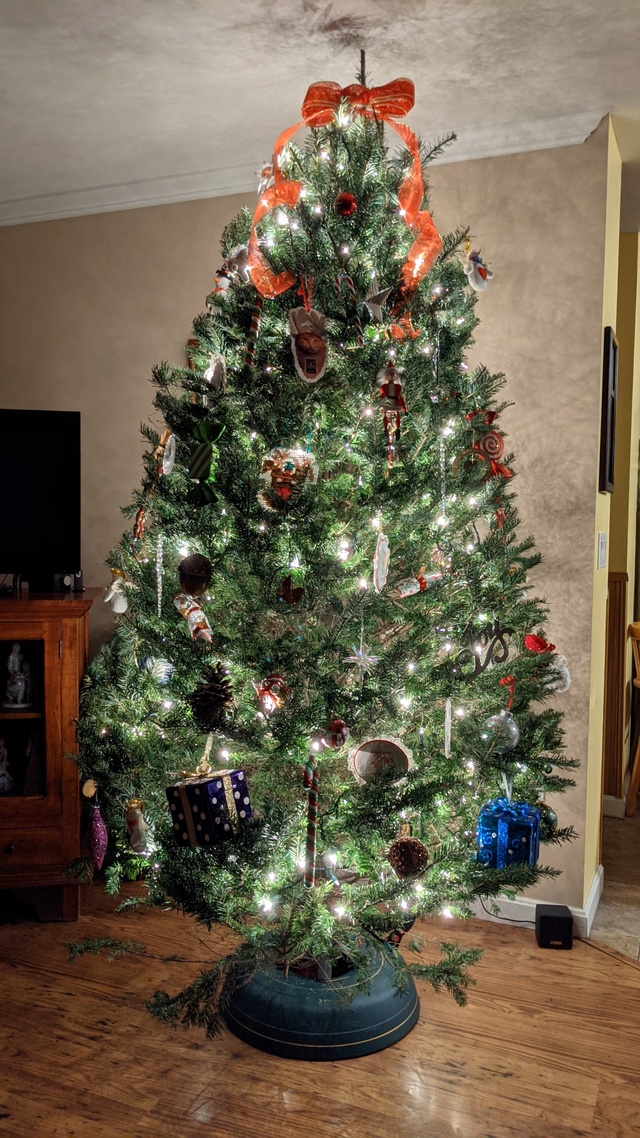 Our Christmas Tree (29 Nov 2020)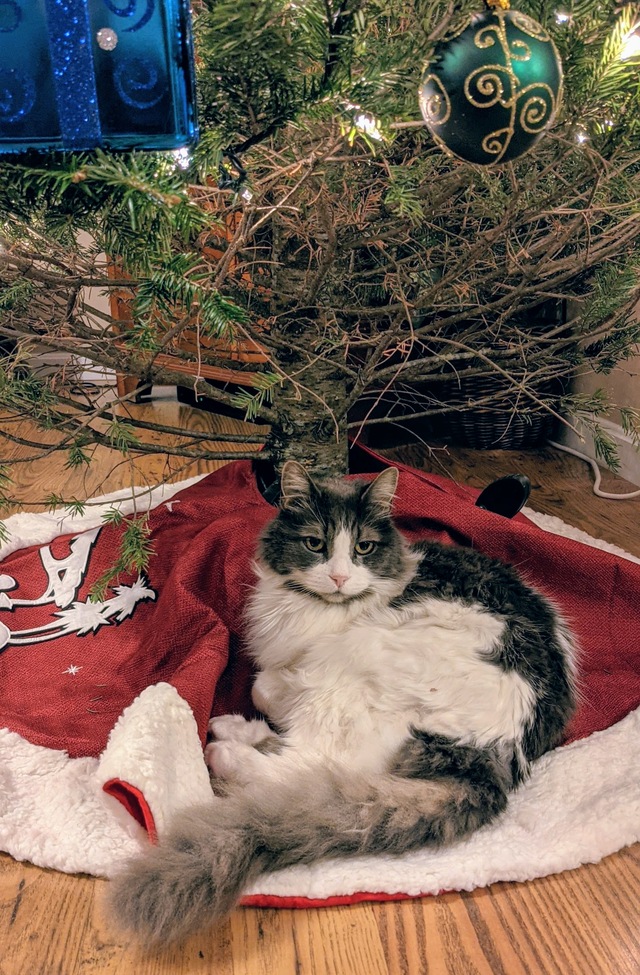 Jingle camping under the Christmas Tree (4 Dec 2020)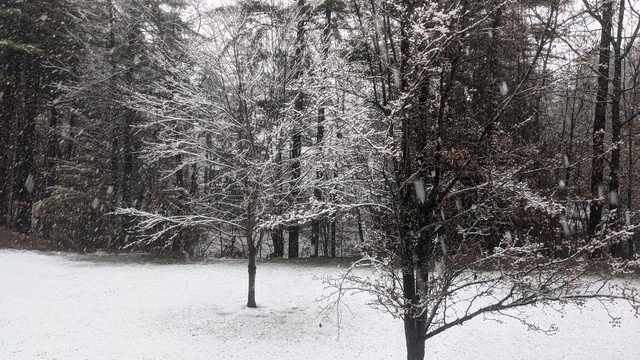 A Dusting of Heavy Wet Snow (5 Dec 2020)
Tidbits
The majority of my Christmas shopping is done.

Wrapping will be a different story…

All three vehicles at the house are prepped for winter.

My car got a fresh battery and 30Kmiles service
The Red Jetta got a new alternator, A/C recharged, and a new trunk seal
All three have their snow tires (that was all I did for the minivan)

Tim is at 3 down, 7 to go. He has been accepted at:

South Dakota School of Mines and Technology,
Milwaukee School of Engineering,
Rose-Hulman Institute of Technology.

I've been continuing tinkering with my cheap Pinebook Pro.

The 'KSWM' super lightweight window manager I've been developing works well on it.
I've been playing with a very customizable, keyboard-centric browser called the Qutebrowser
As a nerdy option I got neomutt, the terminal mode email client, working well on it. I still tend to use the web-based interface for my email, but there's a certain charm about 'neomutt'. Feels very old school… like email in my college days.
It's gotten to the point where using this machine as a "daily driver" is pretty nice. Long battery life, never a fan to spin up, reasonably responsive, keyboard-accelerated with minimal need to 'mouse-around'.

I've continued my studies of the LISP programming language when I have time

I'm still working through a tutorial of how to create one's own tiny LISP implementation just to understand its inner workings.
I've started a difficult book on advanced LISP usage with a book called Let Over Lambda. It's a slow read.