Spring is Back!
What a Spring I've been through this month. Our sprinklers are back in service. Our yard has had its Spring Cleanup. I dropped TruGreen this year and am trying out Lawns of Southern NH in their place. The Red Jetta and the Minivan have had their Spring Maintenance while my car gets its tomorrow. It's always interesting when my snow tires come off and the high performance tires take their place. The ride gets a bit tighter, but it corners flatter too.
Michael is Back
A couple of weeks ago I unexpectedly got a call from Michael from his room down at Job Corps. He said he's done with his Culinary Training and could come back while continuing his academics from home, as he did during the peak months of the pandemic. I'd dropped him off clean shaven and with a fresh buzz cut. Suddenly I was picking him up looking a bit like Abraham Lincoln. He's still doing his school work in the morning and has a job application locally that he's awaiting.
Graduation is Near
For Timothy high school graduation is close at hand. I woke up April 14th, looked out the window, and found that the town had put up a sign adjacent to our driveway: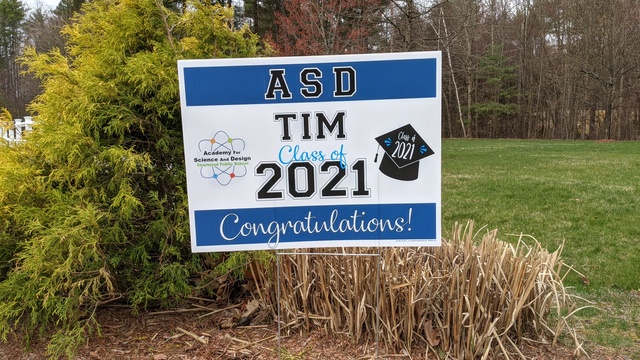 He's still got some weeks of classes left and of course his Senior Project to finish up and present. Graduation is June 3rd (weather permitting) or the 7th. Shortly afterwards are the AP Exams.
Abby's Birthday
We had some very nice weather April 24th, so I coordinated with the kids to meet up at Claire's house. We enjoyed a walk around her scenic neighborhood, playing Frisbee, and having a nice dinner to celebrate Abby's Birthday a bit early. The startling bit of the meetup was when Abby and Ryan pulled up on Ryan's moped. Claire had to try it out and now is tempted to get one herself!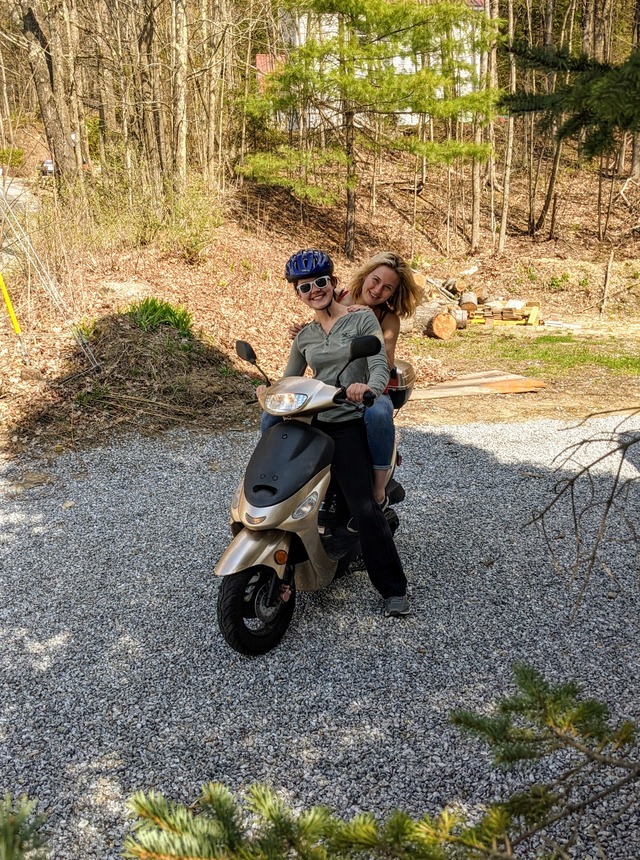 Rapid City Visit
The next day Timothy and I flew to Rapid City, South Dakota to see the South Dakota School of Mines and Technology. I'll post a handful of snapshots below:
Our view of the Black Hills from the Rushmore Hotel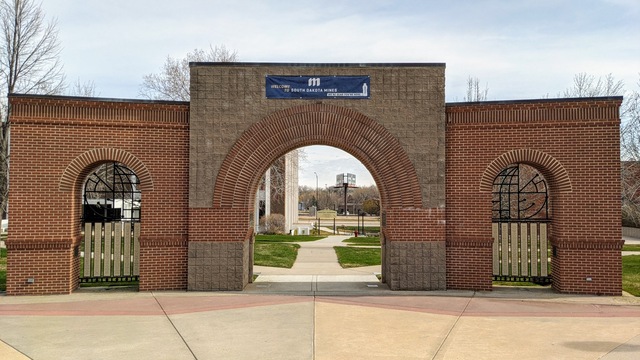 Entrance to the Quad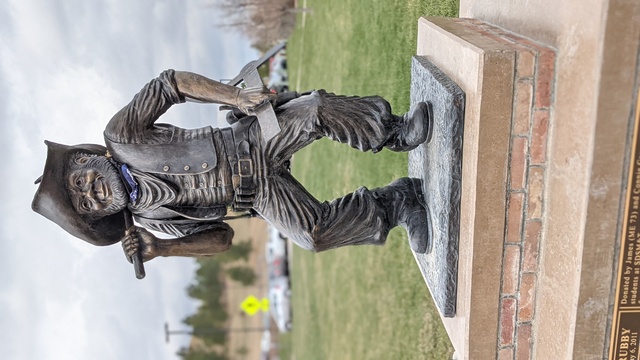 Scrubby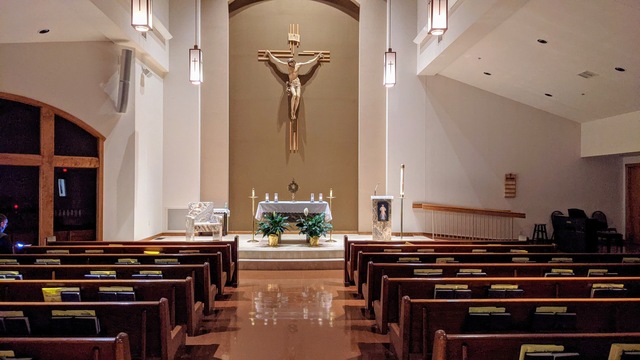 Inside the campus' Newman Center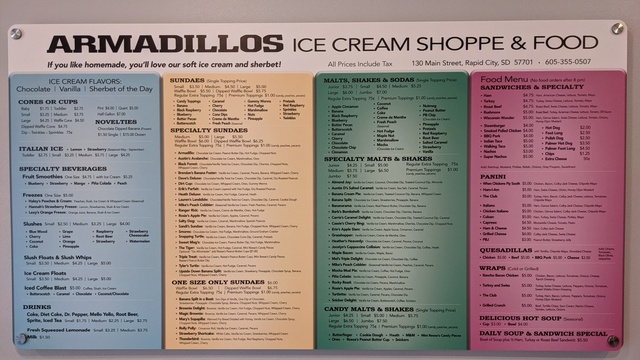 Armadillos Ice Cream Shoppe near the campus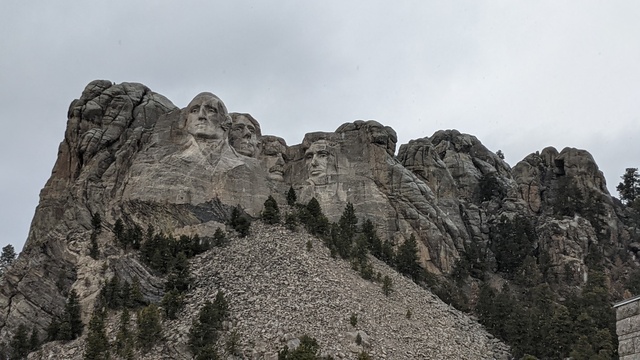 Mt Rushmore is about half an hour away
and here is a short video from the Quad's center.
After applications at 11 colleges and universities, this is where Timothy has decided to go this fall. Ironic that it was the first school he applied to and got an acceptance and scholarship from. Yes, the distance from New Hampshire is a con, but there were so many pro's to consider. Call me if you want more details, but I won't belabor the point. We submitted our down payment yesterday.
Tim learned one funny thing: modern air travel stinks when you're six feet tall. He hadn't been in an airplane since his growth spurt. Now that he's at a point where we order his slacks from American Tall, flying is a different story. Luckily he noticed the guys at SD/Mines seem to be on the tall side too, so he'll blend in a bit more.
BAHA Prep
This morning Timothy and I got up early to head up to Concord, NH for one last meeting with the EENT Surgeon. Here's your Nickel Word of the day: otorhinolaryngologist. I think we've decided on using the Cochlear™ Osia® System. I think the frequency response – and hence clarity – will be a bit better than their Baha® Attract System. Now we just wait for a surgery date.
When we got back, I did my time on the treadmill while doing my morning work, as I've usually done this 2021. Later I caught up on the MLDR (Mid Level Design Review) that happened Monday while I was away in SD. Funny that my team and I spent weeks getting ready for it, and it would finally be presented just as I was away on the college tour. Lastly I was blessed that Claire had today off, came over, and made us a delicious dinner. Any day I don't have to cook dinner is a better day. I wrapped up my evening finishing up my presentation for this Sunday's final CCD class of the school year.